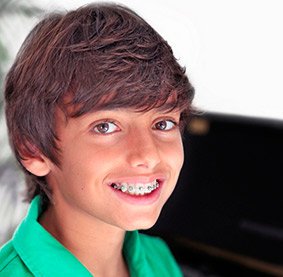 Certain orthodontic cases may require orthognathic surgery as part of their treatment course. While surgery tends to evoke some feelings of fear or, at the very least, reluctance, orthognathic surgery is sometimes necessary to provide patients with the best and healthiest results. However, orthognathic surgery is not something to be afraid of in the event it becomes a necessary inclusion in your orthodontic treatment. While not every patient that walks through our doors will need orthognathic surgery, it is not entirely uncommon either. Rather, it should be considered as just an additional tool in an orthodontist's tool belt used to bring our patients their happy, healthy smiles.
Contact us today at one of our three convenient St. Louis area locations to schedule a free consultation with an orthodontist and learn more about orthognathic surgery.
What is Orthognathic Surgery?
Usually simply referred to as "orthodontic surgery," orthognathic surgery just refers to a surgical procedure meant to correct jaw irregularities, with an eye towards improving the patient's chewing, speaking, and breathing, as well as improving facial appearances. Orthognathic surgery is only appropriate after a patient's jaw growth has finished. For females, the age is somewhere between 14-16 years old, and for males, it tends to be between ages 17-21. However, your orthodontic treatment can begin before this.
How Does Orthognathic Surgery Work?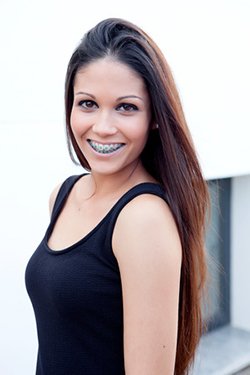 Braces are always performed in conjunction with jaw correction because moving the jaws also moves the teeth. This helps make sure teeth are in their proper positions after surgery. Prior to surgery you will visit the orthodontist to receive regular adjustments to your braces. As your teeth move, it can sometimes feel like your bite is getting worse instead of improving. However, once your jaws are placed into proper alignment during orthognathic surgery, your teeth will then fit into their proper positions.
Like a typical surgery, orthognathic surgery is performed in hospital, by an oral surgeon. The procedure can take several hours, depending on the extent of the surgery required. For example, if the orthognathic surgery is correcting a problem with the lower jaw, the jawbone behind the teeth will be separated, and the tooth-bearing section can be moved backward or forward as needed. In upper jaw surgery, the jaw may be lowered or raised as well as pulled forward or pushed backward, depending on the necessity of the patient's case. Occasionally, a case may require the jaw to be separated, and bone added or removed, in order to achieve optimal stability and alignment. Depending on the case, it may also be necessary to manipulate other facial bones that take part in overall jaw alignment.
After the orthognathic surgery is complete, patients can expect to return to school or work within two weeks. After 4-8 weeks, when patients have completely healed, the orthodontist will reassess the bite and may make small adjustments as needed to fine tune the bite. On average, braces are removed 6 – 12 months after surgery. Once the braces are removed, you will wear a retainer to preserve your beautiful smile.
Interested in More Information?
Are you considering seeking orthodontic treatment or interested in finding out what your treatment options may be? Our orthodontists would love the opportunity to sit down with you to discuss your case. Please give us a call at any of our three locations in Chesterfield, O'Fallon, and Fenton designed to serve the greater St. Louis area!