Even at a young age, children's teeth and jaws can give us a clue as to how they will form when they mature. In children, the first permanent molars and incisors are usually established by age 7, which allows a children's orthodontist to look for potential problems like cross bites, or overcrowding. A beneficial aspect that comes from early orthodontic intervention is that the doctor can help guide the growth of your child's jaw as well as incoming permanent teeth.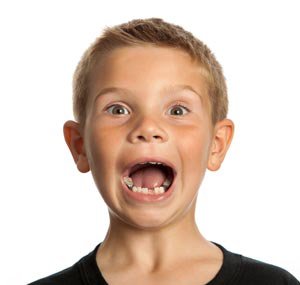 Therefore, it is advisable that your child's teeth be checked by an orthodontist by about age 7. This early assessment will allow the children's orthodontist to determine whether treatment may be advisable at the time. If the orthodontist deems treatment unnecessary, he/she can advise when the best time might be to initiate treatment and start monitoring the child's growth and development every 3-6 months free of charge.
While in most cases, early intervention is not required, some orthodontic conditions are much simpler to correct if they are addressed earlier in your child's life, thus potentially shortening the length of time required for orthodontic treatment. Your children's orthodontist can assess your child's teeth and jaw growth, and monitor your child's case, thereby advising you when routine orthodontic care may be necessary.
Contact us today to set up a free consultation with one of our St. Louis children's orthodontists in our Chesterfield, Fenton, or O'Fallon office and to learn more!
Benefits of Early Orthodontic Intervention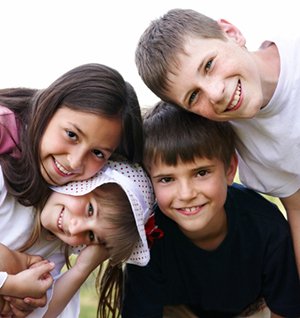 Some of the benefits of early-intervention orthodontic treatment include:
The children's orthodontist can get a better assessment of how your child's jaw and permanent teeth will develop
The ability to regulate the width of the child's upper and lower dental arches
The chance to provide gained space for permanent teeth
Lowering any risk of damage to protruding teeth if they exist
Correcting bite problems such as deep bite, open bite, or cross bite
An opportunity to mitigate the need for extractions of permanent teeth later in life
The reduction of having impacted permanent teeth
The ability to correct developmental impacts such as thumb-sucking or tongue pushing
Correcting abnormal swallowing
An assist in eliminating certain speech problems that might be related to teeth and jaw placement
A self-esteem boost to your child who may be concerned about speech issues or appearance if any such orthodontic conditions exist
Contact Our St. Louis Children's Orthodontist to Learn More
If you have concerns about your child's teeth or jaw growth, or would like one of our children's orthodontic specialists to make sure your child's mouth is on the right track, please give us a call at any of our three St. Louis area locations. Our children's orthodontists, Dr. Goldberg and Dr. Otto, are parents themselves, and recognize the importance of providing a warm and caring environment for your children.
Scheduling a consultation gives your children's orthodontist the opportunity to conclude if early treatment might be more beneficial to your child. However, if the doctor determines treatment is not necessary at this time, having a consultation now gives you and your child the chance to learn about what options are available in the future and to establish a comfortable relationship with our office and the doctor.
We want create happy healthy smiles that last for your whole family! Schedule a free consultation with one of our children's orthodontists today!