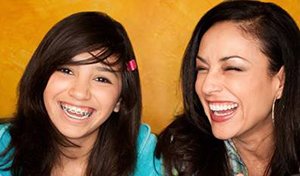 Beautiful Fenton, Missouri, is the City of Parks and proud home of our Fenton orthodontist office. At St. Louis Orthodontic Group, we pride ourselves on providing our Fenton patients with high-quality orthodontic treatment. Whether you are seeking a Fenton orthodontist for yourself or you are a concerned parent considering care for your child, we are here to meet your needs. Our Fenton orthodontists, Dr. Richard Goldberg and Dr. Genevieve Otto, sit down with each patient that walks through our doors before treatment is even begun.
We treat each case individually and work with our patients to make sure the plan we put into place gets the results they want, while best fitting within their budget and lifestyle.
We proudly serve many families in Fenton, and are here to provide quality care for you and yours!
---
Our Fenton orthodontist office is located at:
1560 Smizer Station Rd.
Fenton, MO 63026
Get Directions
Telephone: 636-529-0208
Email: info@stlorthogroup.com
Hours: Monday – Friday, 9:00 a.m. – 5:00 p.m.
---
Treatment Options in Our Fenton Orthodontist Office
Orthodontic solutions can be creative and offer different choices depending on the patient's wishes. For example, if you are an adult seeking an orthodontist but feel a bit put off by traditional metal braces, our Fenton orthodontists have less conspicuous options for you to consider. We specialize in creating an optimal treatment plan, specifically customized for you.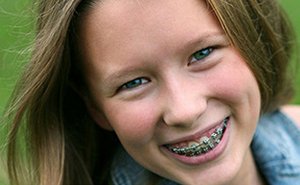 Some examples of the treatment tools and options we have available to our Fenton orthodontist patients are:
Traditional – Metal braces are the most commonly used braces in practice today. They are much smaller now than the metal braces of the past.
Ceramic – These braces function as metal braces do. However, their mixed make-up of ceramic and metal allows them to be less apparent as the ceramic brackets closely match the color of teeth.
Invisalign® – Invisalign® operates as a system of clear plastic aligner trays. They are made from a mold of your teeth, and fit over them in such a way that they are almost invisible. They gradually reposition teeth to their desired location as each tray in the series is slightly more graduated than the previous.

Retainers – These are usually used after braces, and often signal the light at the end of the orthodontic tunnel! They are designed to stabilize and retain teeth in their corrected positions.
Expanders – Expanders are used to gradually widen jaws or palates that require correcting.
Contact a Fenton Orthodontist
Would you like more information on our Fenton orthodontist services? We are here to provide you with answers to any questions you might have about your treatment options or orthodontics in general. Whether you have a concern about your child's teeth and jaw development, or would like to finally get the beautiful, healthy smile you have always wanted, we want to help!
Orthodontic solutions vary, and will create the best treatment course for your needs. Contact us with any questions, or to schedule an appointment at our Fenton orthodontist office today!