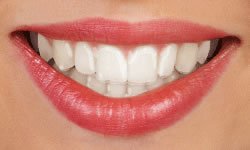 Invisalign clear aligners are a modern and advanced alternative to traditional metal braces. Many orthodontic patients are drawn to Invisalign because they are virtually undetectable. This aesthetically pleasing option works well to create a perfect, healthy smile for many patients. Apart from its inconspicuous appearance, many orthodontic patients are also drawn to the relatively low impact Invisalign has on their lifestyle.
Contact us today for a free consultation and to speak with an orthodontist about whether or not Invisalign is right for you!
How Does Invisalign Work?
Invisalign straightens teeth utilizing a series of custom-made aligner trays. The trays are clear plastic and worn over your teeth so that they gradually and gently shift them into their desired positions. Each Invisalign tray is worn for approximately two weeks and at the end of that time, a new set of aligners is replaced in your mouth. With each set of aligners, your treatment progresses. This process is repeated until the treatment is complete.
For the best results, your Invisalign trays should be worn at least 20 hours per day. Due to the lack of restriction with Invisalign trays, this length of wear should be easily attainable. A key point to remember is that timely results are based on cooperation and dedication to wearing your trays.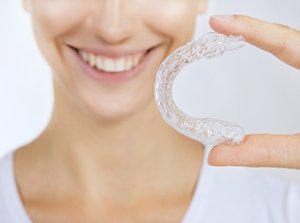 Some of the compromises of Invisalign to consider include:
Invisalign is costlier than traditional braces.
Invisalign is a series of trays designed to work in stages to slowly transition teeth. Because each mold is designated to treat a specific stage of your treatment, losing a set will mean time spent in replacing it, extra costs, and a setback on your treatment timetable.
Invisalign is generally used for minor tooth guidance and  can only be used to correct certain orthodontic conditions.
Invisalign can cause speech to be temporarily affected.
Braces and/or retainers are still occasionally needed to complete treatment with Invisalign.
So, who CAN use Invisalign?
Many people can use Invisalign! Invisalign is a great solution for a lot of people with minor orthodontic needs and can be used to treat an array of conditions, from crooked or protruding teeth to malocclusions. We are happy to discuss the option with you!
Caring for Your Invisalign
In order for successful treatment, patients should be wear their Invisalign trays the majority of the time. Trays should only be removed while eating, drinking and brushing. Cooperation is a full time commitment and results are based predominately on this.
To clean your Invisalign you can soak them in denture cleaner, but simply brushing them with regular toothpaste and your toothbrush is ideal. Dry saliva and plaque work great together in creating foul-smelling bacteria's paradise. So, regular cleaning is important.
Is Invisalign the Right Solution for You?
If you would like more information on Invisalign, contact us today to schedule a free consultation with an orthodontist. We provide 3 offices in the greater St. Louis area, located in Chesterfield, Fenton, and O'Fallon to give our patients convenience and easy access. Call us today at whichever location works best for you!