While you may think you have missed your window to get orthodontic care now that you have safely passed by those awkward teenage years, you should be pleased to know that orthodontic treatment and adult braces can be successful for anyone at any age. Adults have a special appreciation for the benefits of a nice smile, and, in fact, 20% of orthodontic patients are over the age of 21.
Orthodontic treatment today provides alternatives to traditional metal braces, which is ideal as many adults, especially in professional jobs, may be averse to displaying a shiny rack of metal braces. At St. Louis Orthodontic Group, we tailor our treatment plans to fit within your needs, your budget, and your lifestyle. Further, we have different types of aesthetically pleasing adult braces to complement your busy professional life.
Contact us today to set an orthodontist appointment or to learn more about adult braces.
Adult Braces: A Variety of Options!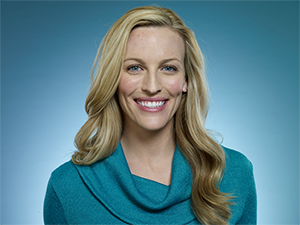 Adults can benefit significantly from orthodontic treatment. With a personal appreciation for the cost of treatment, as well as the ambition and cooperation for treatment, adult orthodontic patients can often provide the greatest foundation for successful orthodontic treatment. We know we can depend on our adult patients to follow through with their side of the treatment plan (like avoiding sticky foods and wearing your retainer).
In addition to traditional metal braces, some of the different options for adult braces include:
Invisalign – Invisalign adult braces are a clear alternative to traditional metal braces. Invisalign braces are a series of custom-made plastic retainers, molded to fit your teeth, and are virtually undetectable with wear. These are often a popular choice with our teen and adult patients because of their inconspicuous nature. They have relatively low-impact as well because they allow the wearer the freedom to eat and drink what they want while in treatment.
Ceramic Braces – Ceramic adult braces are similar to traditional metal braces in the fact that they mimic traditional braces in their size and shape. However, ceramic braces are made of tooth-colored or clear brackets and wires that more readily blend in with your teeth.
Questions About Adult Braces? Contact Us to Learn More!
For adults and patients of all ages, St. Louis Orthodontic Group is here to serve your orthodontic needs. If you have questions about adult braces, would like more information on what types of treatment options are available for you, or would like to schedule a free consultation with an orthodontist, please give us a call at any of our three locations, in Chesterfield, Fenton, or O'Fallon. It is our passion to craft confident, beautiful smiles all across the greater St. Louis area, one happy, healthy mouth at a time.